The Ouimet Scholarship Fund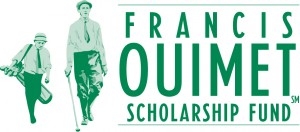 July 2023
Dear Taconic Members
The Francis Ouimet Scholarship Fund has been the official "Golf Charity of Massachusetts" since 1949. Thanks to the support of the "Bag Tag" fund, the Ouimet Scholarship Fund continues to provide scholarship dollars. As always, by supporting the "Bag Tag" program, you will receive a distinctive Ouimet "Sponsor" tag. Last year Taconic members contributed $12,830.00 to the "Bag Tag" program.
Some facts regarding the Ouimet Scholarship Fund:
The Fund is committed to award $3 Million to 450 recipients representing 116 clubs and 143 colleges for the 2023-2024 academic year.


The average 4-year award is over $35,000 to be used towards a college of the Scholar's choosing.


100% OF YOUR BAG TAG DONATION GOES TO SCHOLARSHIPS!

Recent Financial Ouimet Scholar recipients from Taconic Golf Club is:
Finn Welch – Springfield College '24. Plus four current applicants that will receive "Determination Letters" in September
The Ouimet Fund asks that you consider a donation of $60.00 in support of the "Bag Tag" program. Upon receipt of your donation the pro shop will attach tags to those bags that are in club storage. If your clubs are not in storage or you do not receive your tag, please see the pro shop.

The Taconic Ouimet committee extends a THANK YOU to all the members that support the Fund!
Sincerely,
Taconic Golf Club Ouimet Fund Committee
Joe Truskowski, Andrew Art, Andrew Budz, Josh Hillman
Donate to the The Ouimet Scholarship Fund